It's not that I forgot it, because her birthday's just 2 days after mine, but I couldn't think of what to get her. I was thinking I'd find the perfect thing in Tokyo, but no. So when I got home I ordered a Gundam Seed towel with Yzak and Dearka, and a Bleach towel with a kickass Ichigo on it, and a Kurama plush.



At the very top, the narration begins like in a typical Gundam Seed episode, talking about the Valentine of Blood, but the narration gets interrupted by Yzak's universe-splitting screams of "KUSO~" He laments, "I forgot Dearka's birthday! WHY?! Why didn't anyone remind me??" Later, Dearka walks into Yzak's room: "Yzak? Are you here? There's still some cake left..." Then he sees something very unusual before him. His heart goes doki and he says "Eh?"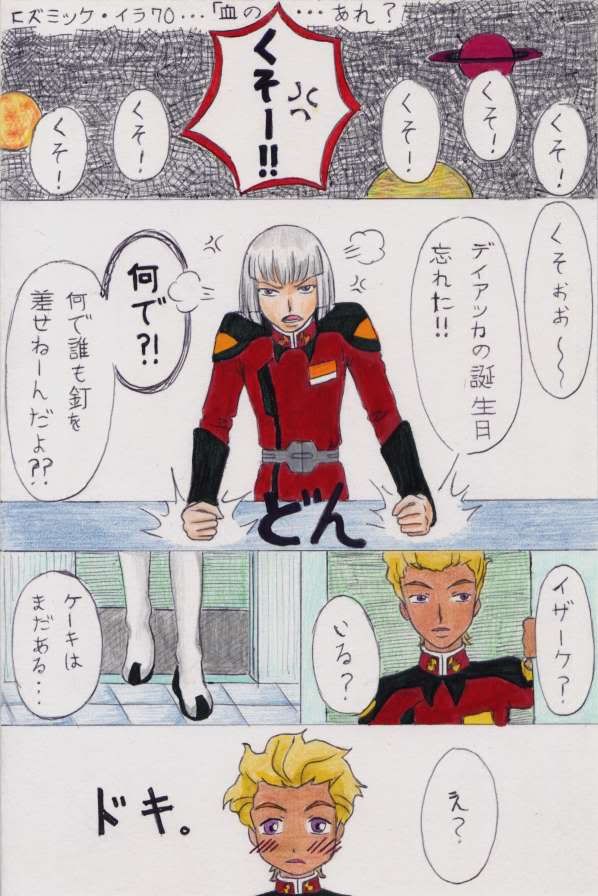 Dearka's like, "Oya, oya... And *this* is...?" and Yzak is sort of bashful in his bitchy way and says, "It's a PRESENT. Can't you tell just from looking?" There's a little arrow saying that he's conceited. Then Yzak gets that Look in his eyes and says, "Hurry up and open it."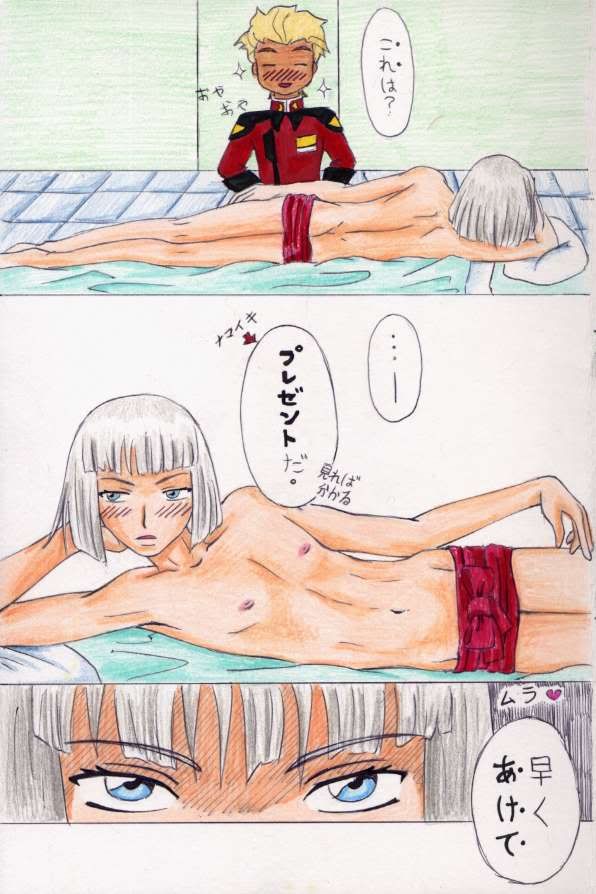 Dearka happily exclaims, "Itadaki~" which is just a truncated "Itadakimasu" before his ecchi feast. (I love his rosy chibi naughty bits ^o^) The kanji for love appears between Yzak and Dearka's faces, then we hear Yzak say, "Ahn ? Dearka~" with squishy sex sounds in the background. Happy ending... ^^




Then on the back of the card, a little omake pic. Some "Ha" "Ha" panting and "Motto!" ["More!"] hehe